With Mechanical / Electrical opening legs
CE certified and manufactured in France, the BLUE WAYUP is an entry-level stand-up lift (from sitting position only). It is made in steel with a maximum lifting capacity of 150 Kg.
They are perfectly adapted to efficiently perform a change of the patient's lower body and be easily transformed into a walking aid by removing the foot platform. An optional lithium battery is available to enhance the use of the device and a calf strap to provide a better feeling of safety.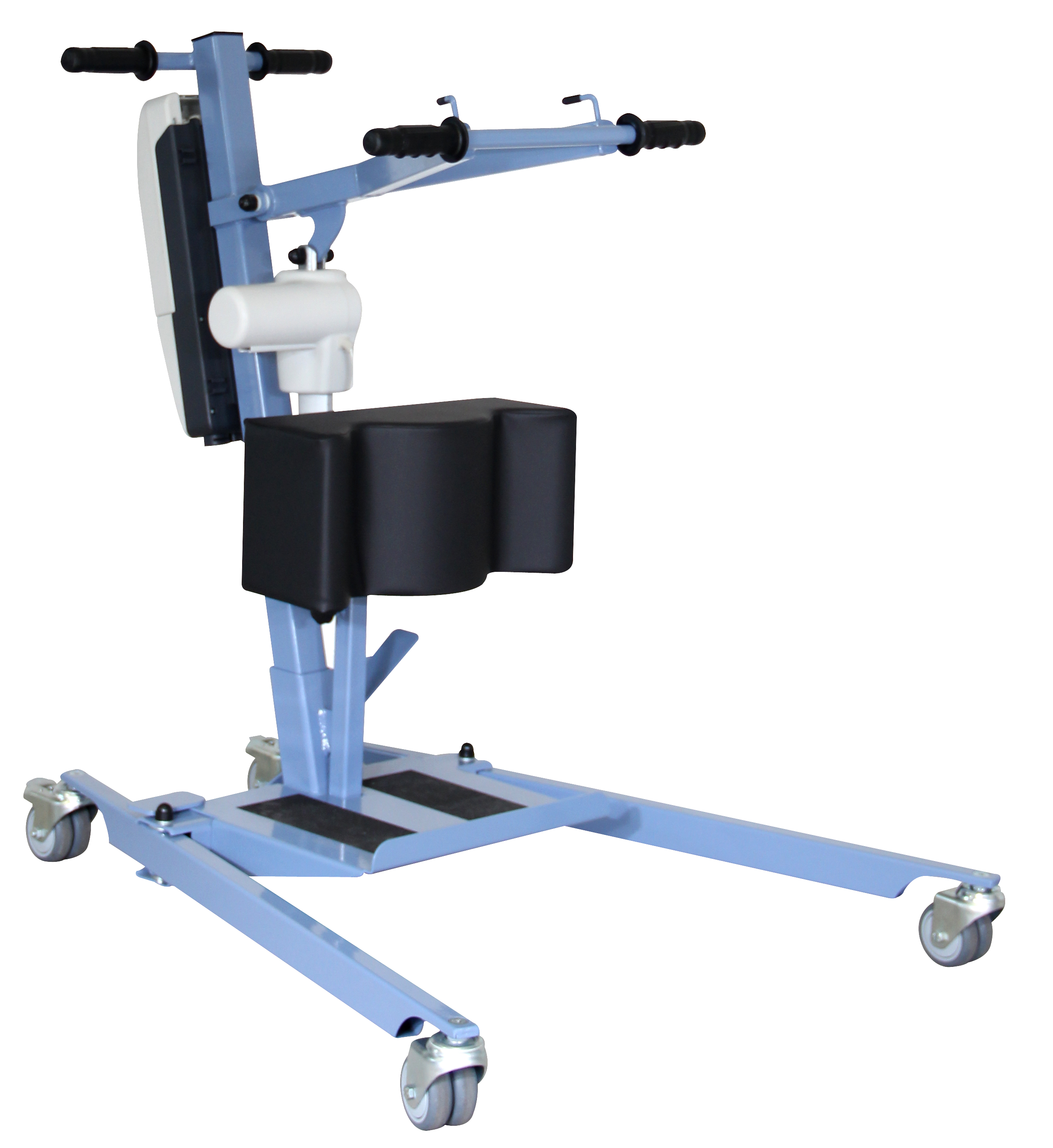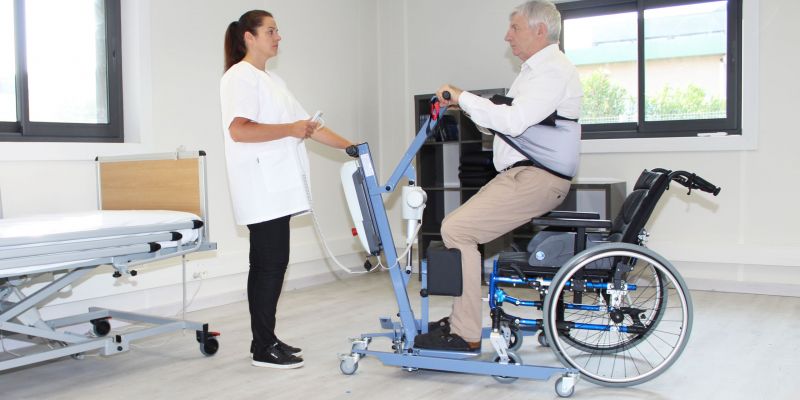 USE
The device allows the patient to reach a standing position (total or partial) by activating the bust tonicity and can be transformed into a walking aid for the patient due to its removable platform.

Its mechanical/ electrical opening base legs allow large widths of armchairs or wheelchairs and ease of access.
Advantages
> 
Suitable for transferring from sitting position.
> Activation of mobility and transit during daily transfers.
>
Adapted design for the user's comfort.
>
Opening base legs for ease of access to armchairs or wheelchairs.
>
Releases the patient's lower body to easily make a change.
key features
> Revolving handles to follow the wrist movement.
> Comfortable foam shin block.
> A removable platform for walking aid.
> Mechanical opening base legs.
FILL the FORM to Download important support documents